On December 17th 2016, à;GRUMH… appeared LIVE in the BIMFEST festival, one of he most important EBM festivals in Europe. The bill included bands such as A Split Second, Dive (Dirk Iven's solo project), Signal Août'42 and Suicide Commando.
As a world exclusive reunion show, à;GRUMH… headlined day two.
SΔ3 eVETS entered stage first wearing a full body length black coat, his huge planet-like body almost naked under it, shortly followed by new member JΔ55 eKOJ and of course JΔ3 sEUQCAJ. Pig heads, metal barrels, beear, beans, a virgin mary statue, blood, crucifix, a "game of thrones" lookalike throne, videos, and more were part of this hours and a half show that included some of the band's best tracks as well as ambiant industrial improvisations or covers. Special guest Jean-Marc Lederman (The Weathermen, Kid Montana) joined the band for "Drama in the Subway" and the second encore.
This was a one-off chance to see à;GRUMH… live and no other concerts or tour are planned, no new releases. The concert was filmed in video as well as the before as an "off video" and we will inform you where and when it will be viewable. Check the à;GRUMH… facebook page and group or the @agrumh33 twitter account for more info.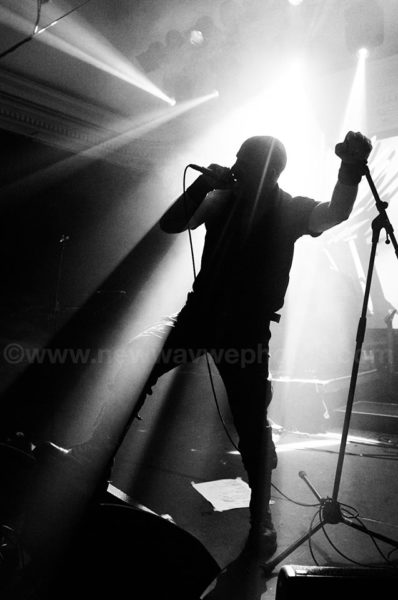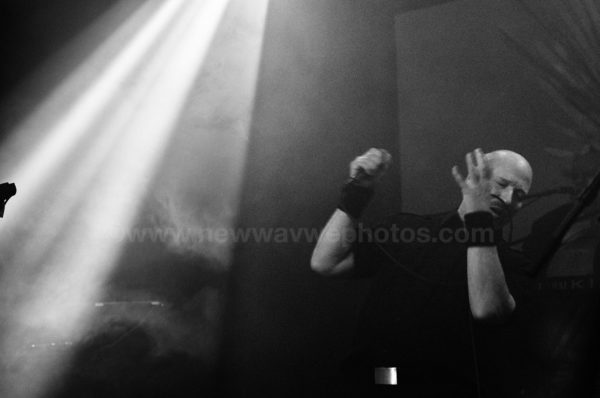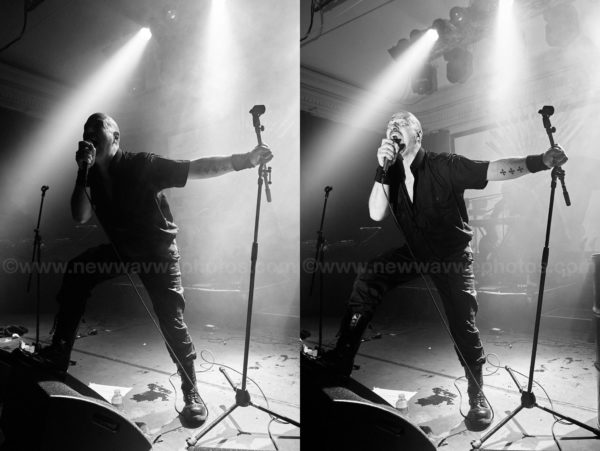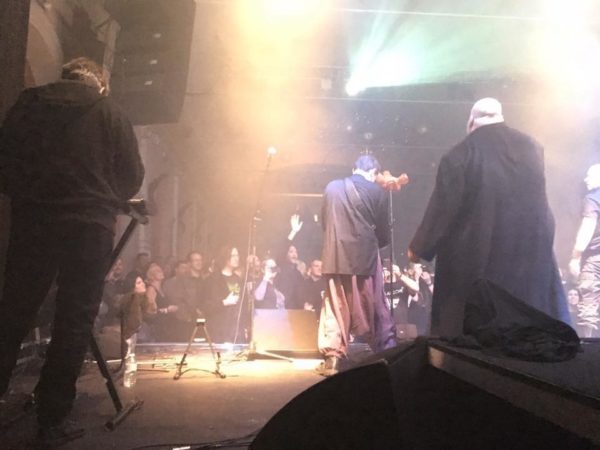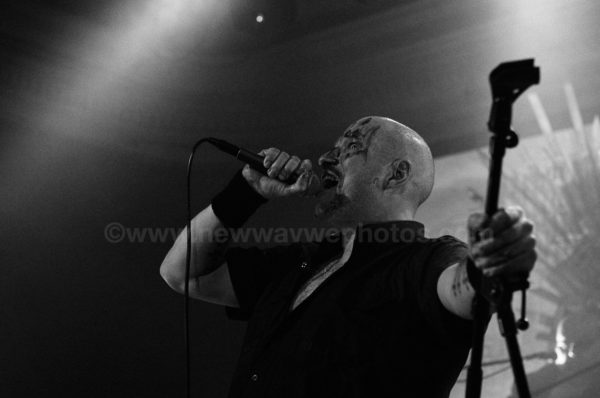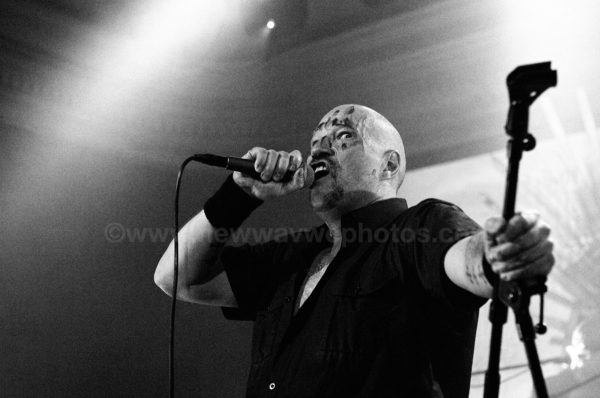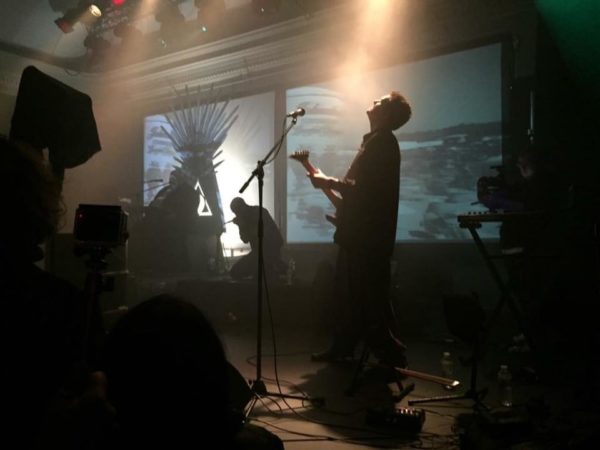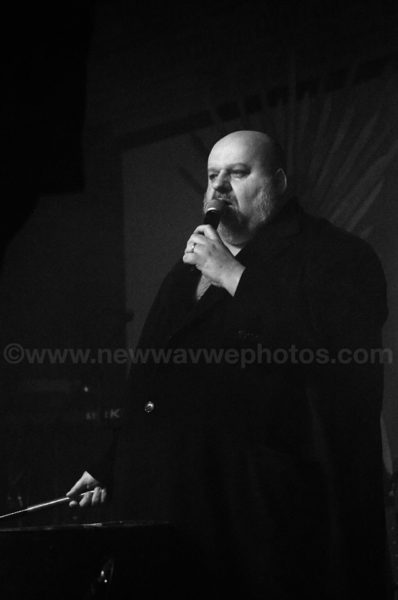 Also check Philippe Carly's official site for upcoming photo uploads: www.newwavephotos.com
Here is the track list :
à;GRUMH… Final Cut or Uncut – 17/12/16
Ayatollah Jackson
Danger Zone
Ommado-Weeeiii
Hapeople
Sucking Energy (a very long one indeed – ekoJ remix)
Transe ov Extrophy
Drama in the Subway
Unclean
New Fashion (edit)
Penser et Agir
___________________________________
1st Encore:
Caterpillar (new eKOJ remix)
Edito
___________________________________
2nd Encore:
Der Mussolini
________________________________________________________________
3rd encore:
PURATOS (full indus Mortsugel mix)